Pest Control Marketing Gold Membership is only for those PCOs and WCOs who want know how to get more new customers, more referrals, close more sales, grow a THRIVING, SUCCESSFUL…and PROFITABLE business…and are ready, willing and able to take advantage of the incredible opportunity offered here as a Gold VIP Member!
Pest Control Marketing guru Hal Coleman and Internet Marketing icon Mike Stewart have created this special membership opportunity exclusively for Pest Control Operators and Wildlife Control Operators want to grow their businesses FASTER.
It is a

closed membership group

. As a Gold VIP Member, you are going to be able to have Hal and Mike lead you, teach you, mentor you and coach you through a regular series of coaching online webinars and special articles and videos available ONLY TO MEMBERS.  You will learn things that will amaze you as you are introduced to a new world of marketing and selling that you have not seen before!
About the leaders…
Hal Coleman is considered to be the number one pest control marketing guru on the planet, with over 40 years in the industry, including growing his own pest control business from a one-man-with-a-spray can operation into a successful million dollar business, all while owning 5 other profitable businesses! He is the author of 5 books on sales and marketing, including "Bottom Line: How To Grow A Pest Control Business!" (available on Amazon now), sales trainer, small business coach, speaker and motivator specializing in the pest control industry. His company, Coleman Services, Inc. has taught thousands of owners, managers and sales people how to increase their sales, close more deals, generate more referrals and make more money!
Mike Stewart is one of the original pioneers of using audio and video to successfully market small businesses on the internet.  He is an author, speaker, audio and video coach, internet marketer and motivator. Through his company, Soundpages, Inc., he has taught thousands of small business men and women how to use the internet to grow their businesses. His clients have literally sold millions of dollars of products and services on the internet. He is a frequent speaker not only in the U. S. but also in Canada, Australia and The U.K.
 As you can see, Hal and Mike bring a boatload of experience and talent to the table. And they have put it all together to bring YOU this one-of-a-kind opportunity to help take YOUR business to the next level.
This opportunity is for PCOs and WCOs who…
Are frustrated with slow growth and seeking a better way
Are not afraid to embrace new ideas
Are willing to work a little harder in order to get what they want
Are not afraid to step out of the box
Are ready to create the GROWING, THRIVING…and PROFITABLE business they have always wanted and dreamed about
This opportunity is NOT for those who…
Are perfectly content to remain where they are
Don't want to make any more money
Are afraid of change
Are closed-minded
Already know everything there is to know
Are Rosie O'Donnell, Tom Cruise or Charley Sheen
Bottom line: 

"For less than the price of one termite job or a couple of annual pest control accounts you will learn how to sell more termite and pest control jobs for the rest of your life!  It really is pretty much of a no-brainer."
If you have any questions about becoming a Pest Control Marketing Gold VIP Member, or if you need any additional information, you may call Hal Coleman at 770-993-0004 or Mike Stewart at 770-826-3662. If you prefer email, you can reach Hal at Hal@HalColeman.com or Mike at InternetAudioGuy@gmail.com
Quarterly Membership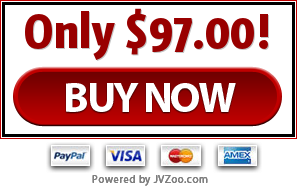 Annual Discounted Membership